Management Team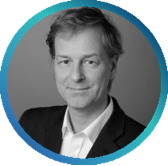 Dr. Richard Heinzl
Chief Executive Officer
Harvard and Oxford educated healthcare entrepreneur specializing in preventive medicine.
Founder of the Canadian division of the Nobel Peace Prize winning Doctors Without Borders.
Global Medical Director, WorldCare Inc.
Recipient of Harvard University's T.H. Chan School of Public Health's Alumni Award of Merit in 2016.
Recognized by Report on Business in 2000 as one of the Top 40 Under 40 in Canada.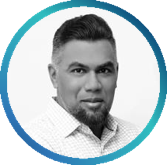 Dr. Mansoor Mohammed, PhD
Chief Scientific Consultant
Recognized pioneer in medical genomics with significant discoveries in genomic pathways, role of Wnt4 and genomics & childhood development.
Active early collaborator with Dr. Stephen Scherer whose later research was included on a list of potential winners for the Nobel Prize in Physiology/Medicine (2014).
Founder & Director of R&D at Spectral Genomics Inc., Director of Genomics at Quest Diagnostics , Co-Founder, CSO & CEO of CombiMatrix Molecular Diagnostics (CMDX) and Founder & President of ManaGene Inc.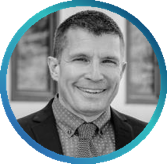 Dr. David Liepert
Chief Medical Officer
Leader of quality management and self-patient care solutions.
Post Doctoral Fellow at Stanford.
Director of Quality Assurance and Improvement and Safety Leader, Cumming School of Medicine, Department of Anesthesia, Perioperative and Pain Medicine.
Staff Anesthesiologist at Rockyview General Hospital.
Chief Medical Officer at My Pain Sensei, Advisor to Green Sky.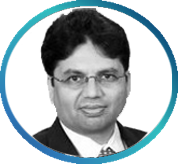 Sudhir Saxena, B.Eng., MBA
CHIEF TECHNOLOGY OFFICER
Visionary that uses exponential technologies, such as AI, Blockchain and IOT, to leverage health data as an asset and scale human centered AI across all healthcare facets.
Technology leader with a strong Big 4 background (IBM, Accenture…) focused on executing Technology based Go-to-Market strategies in Healthcare & Life Sciences.
Serial entrepreneur and angel investor, with a track record in building out and growing technology startups.
Board of Directors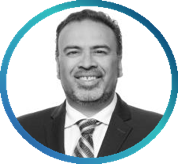 Rehan Huda
Board Member
Executive Chairman of Green Sky Labs , a technology incubation company.
Structured numerous public offerings in Canada & the US as investment banking advisor, founder and board member.
Former senior economist with Canadian federal government.
Frequent guest speaker at various international finance and economics conferences.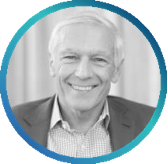 General Wesley K. Clark Sr.(retired)
Board Member
Supreme Allied Commander Europe of NATO (1997-2000).
Joined 2004 Democratic Party race for presidential nomination.
Chairman & CEO of Wesley Clark and Associates and Chairman & Founder of Enverra, Inc., a licensed investment bank.
Former advisor, consultant or board member of 100+ private & public companies internationally in energy, security and finance.
Advisory Board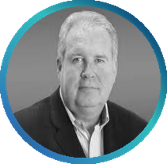 Bernie Rice
Chair, Business Advisory Board
Recognized as one of the world's leading experts in Information.
Former CFO and General Partner for IBM Venture Capital Group, VP of Business Development for IBM's Consumer Division and CEO of Edmark Inc., a subsidiary of IBM.
Driving a portfolio of companies with leadership capabilities in green energy, medical technology, cybersecurity, education & real estate.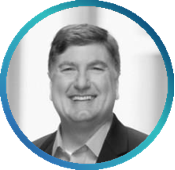 David Johnson
Advisory Board Member
Decades of senior leadership at large multinational organizations, including Senior Advisor for the Blackstone Group and Senior Vice President of Strategy at Dell Corporation.
Held various corporate development and finance roles during a 27-year IBM career, including Vice President of Corporate Development and Head of M&A.
Chairman of the Board of Experts at Glilot Capital Partners, and Chairman of the Board at Cloudreach.
Active Board Director for Mphasis, Cylance Inc. and Pactera.
Dwayne DeJong
Advisory Board Member
Early investor and advisor for several Biotech/Innovation Companies, including Green Sky Labs.
Led the initial Green Sky Labs and IBM partnership, navigating the utilization of the Watson AI platform.
Over 25 years of leadership in Sales, Operations, Engineering and Finance at IBM, Bell Canada, Celestica and Lucent Technologies.
Chief Operating Officer at Green Sky Labs.